Different Package Filler Options
Having or not having package fillers in your parcel can literally make or break your item.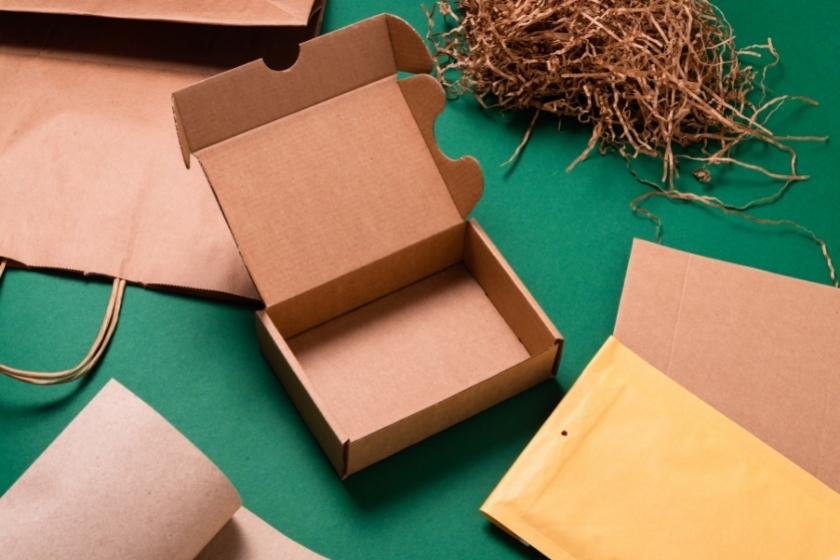 They're important to keep your items safe during the shipping process.
Packing peanuts and bubble wraps are some of the most common, but there are so many more packing filler options you can choose from - there are even free ones!
Yes, you read that right - free!
Common Package Filler Ideas
Peanuts
Packing peanuts are soft, peanut-shaped cushions used to fill voids in packages.
They are also called Styrofoam, white beads, or foam peanuts.
Foam peanuts usually have opaque white colour, hence the name. But they can also come in different colours to match your brand aesthetics.
Packaging peanuts are made of polystyrene, which is the most common plastic.
These plastics are widely used for packaging and insulation purposes.
Foam peanuts are inexpensive and easy to use. They are not the most durable, but you can reuse them since they're plastic.
Corn starch packing peanuts are an eco-friendly alternative to Styrofoam packing peanuts.
Bubble Wrap
Bubble wraps are the most common option of void fillers available today.
They are thin, clear, flexible plastic sheets that can wrap around products or be put into void spaces in the packaging.
They are cheap, but they aren't recyclable. They come in rolls of sheets that can be cut into pieces, making them a versatile packaging material.
Different types of bubble wrap provide different levels of protection.
Because they are waterproof, they offer a protective barrier against different weather conditions.
Unlike packing peanuts, bubble wrap can be used for the inner and outer layer protection for packaging.
Foam
Cushioning foams offer flexibility and softness. They help protect fragile items from damage during the storage and shipping of items.
They are made of blends of elastomeric polymers and usually come in opaque white colour.
Like bubble wrap, they come in rolls of foam sheets. You can cut these foam sheets into smaller pieces and even make them into envelopes, making them really versatile.
Cushion foam is more durable than bubble wrap, so you can reuse it.
They offer superior protection and a barrier against moisture.
Air Packets and Tubes
Air packets, air tubes, and air columns are some of the variations of names for this packaging filler.
They are comparable to bubble wrap in the sense that they are both clear plastics filled with air for cushion, but air packets are significantly larger air plastic bubbles.
These large air bubbles make a more snug, shock-absorbing barrier filler while using less plastic.
Air packets are cheap and flexible. They are also lightweight, waterproof, and easy to use and store.
Eco-Friendly Package Filler Ideas
Starch Packing Peanuts
Starch packing peanuts are an eco-friendly alternative to Styrofoam packing peanuts.
This eco-friendly version of packing peanuts is made of plant-based materials; corn starch and potato starch are one of the most common.
They are dissolvable, earning them their other name - "dissolvable packing peanuts."
They are biodegradable, compostable, and non-toxic.
And, yes, since they're plant-based and non-toxic, you can technically eat them - by accident or otherwise.
Mushroom Packaging
Mushroom packaging is a 100% biodegradable, compostable, and renewable material.
It is made of fungus roots and residues from farming.
It works similarly to polystyrene or Styrofoam.
Mushroom packaging is usually moulded to the shape of the item.
Corrugated Bubble Wrap
Corrugated Bubble Wrap is an excellent alternative to bubble wrap or other inflatable packaging.
It is made of recycled and upcycled cardboard from post-industrial and post-consumer waste and can be recycled again.
They are lightweight and malleable.
The corrugation of the cardboard acts like air bubbles in bubble wrap to cushion your fragile items.
There are other innovative packaging fillers with the same concept of expanding paper, such as GreenWrap and Flexi-Hex Air Sleeve, which are also great eco-friendly packaging fillers.
Crumpled Paper
Crumpled papers are great for filling up spaces in packaging.
They're lightweight, cheap, and easily stored.
They come in many colours to match the aesthetics and packaging of the product.
You can use tissue paper, coloured paper, or any paper.
They're also recyclable. Paper can be more expensive than other materials, especially if you use a customized one. But, if you're willing to pay for quality, you'll get your money's worth!
The only downside of crumpled paper is that it can be heavier than the other options. So, if your shipping costs are calculated by weight, they may be slightly affected.
Crinkle Paper
Crinkle paper is made of very thin strips of paper.
You can buy an already shredded paper directly or make your own with sheets of paper and a shredder.
It comes in many different colours. Crinkle paper is much lighter than crumpled paper.
Kraft Paper
Kraft paper is a great eco-friendly packaging option. It's made from recycled materials and is biodegradable.
Some kraft paper is also food safe and makes great food packaging.
Its iconic brown colour is a result of using fewer bleaching chemicals throughout the whole production (compared to other paper).
It's a strong paper, so it's great as a crumpled packaging filler.
Free Package Filler Ideas
Post Industrial Scrap
If available, you can use scraps from your own manufacturing process to fill voids in packaging.
If you make clothing, you can use leftover bits of fabric to fill the voids inside your packaging.
You can also use the backing of your stickers or tapes as crumpled or crinkle fillers.
If you get bubble wraps, foams, peanuts, or any other packaging filler in your process, why not salvage and reuse them?
You can also use another business's scraps if that is an option.
Auto shops, machine shops or moving companies, for example, get huge amounts of bubble wraps for their inventories and services, and they may be happy to give them to you instead.
They can save the time and money they would've spent on dumping, and you save money from buying package filler - win-win!
DIY Paper Packaging Filler
You can use any paper from your office, scrap paper, old or damaged gift wraps, used paper bags, or even newspapers.
You can even try asking for day-old newspapers from any store that sells them because that is essentially a waste for them.
You can make these papers into crumpled or crinkled paper for simple packaging filler.
Plastic Bags
These may be the least aesthetic, but they work. We all have a bunch of grocery plastic bags lying around, and those can make durable and waterproof package filler.
If you want them to be more presentable, you can cut them into smaller pieces or strips so they essentially look like plastic confetti or colour coordinate.
Although, if what you're packing is for gift or selling, you may need to worry about recipient satisfaction.
If you're packing for personal parcels or moving, these will work fine.
Bonus!
Package Filler Ideas For Moving
T-shirt (or any clothes)
Half-blown up balloons
Toilet paper rolls
Pillows (any type)
Towels
Bedding
Socks
Plain popcorn
Pack of sponges or loofahs
Final Words
Now your options have widened.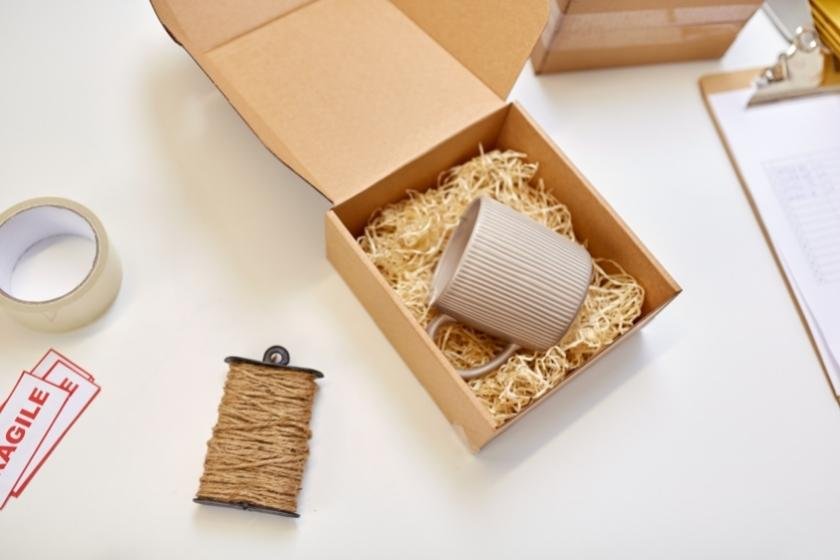 We hope you found the perfect solution for your void fill packaging needs in this article, maybe even lessen your packaging costs.
See you in another one!