Innovative Swimsuit Packaging
The pandemic restrictions are easing up, and it's easier and safer to go out again.
When it comes to travelling, swimming is almost always a part of the itinerary.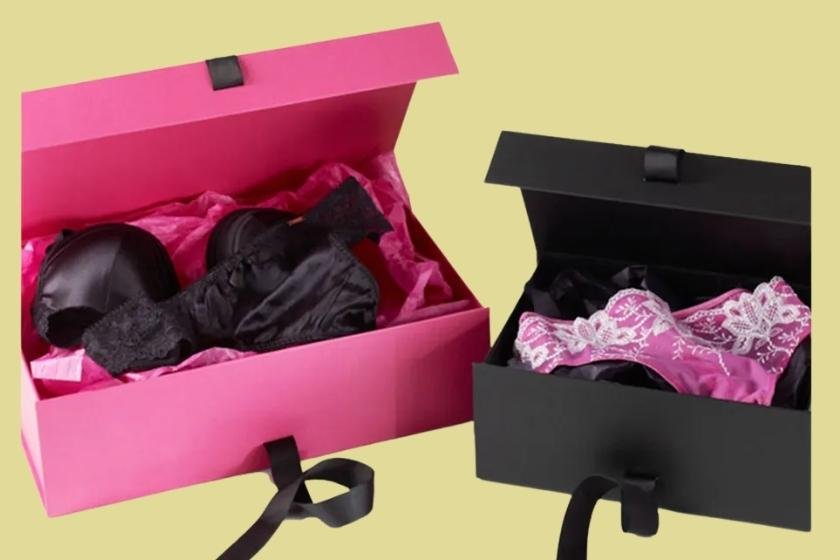 With revenge travelling comes the need for swimsuits, and we're here to make the experience of packaging (and ultimately receiving) them better.
There are many bewitching swimwear boxes out there, but we're thinking out of the box here.
We're skipping classic swimwear packaging boxes and palpable product packaging and will give you creative ideas.
Swimsuit Packaging Ideas
Box Set
We're starting strong with this one.
It's known that swimming requires preparation, especially if you're swimming outdoors, like on the beach, river, or lake.
Here's are some of the most important things to bring when swimming:
Sunscreen
Sunglasses
Sandals
Shorts
Hat
Towel
Sarong or any beach cover-ups
And that's also the list of things you can pack together in astounding swimwear boxes with a swimsuit to make an essential swimming set!
You can choose a few of these items to include in your set and put them in a common box, a more special drawer box, or if you want to include everything, just put everything in a beach bag and include the beach bag in the product or gift.
Anyone will surely be delighted to receive this unmatchable swimwear package.
Pouch
A more simple way to pack a piece of swimwear is in a pouch.
You can customize the pouch as much as you want.
You can also include some of the previously mentioned items in the pouch.
Having a pouch for your swimsuit is also a great way to organize them in the luggage, and you can even use the pouch as simple and discrete storage for other essentials such as toiletries.
This is also a great eco-friendly option since pouches can be reused in so many different ways.
Envelope
This is another simple yet awesome option for packing that you can use instead of boxes for swimwear.
You can use a cardboard envelope instead of rigid swimwear boxes to protect the swimsuit when shipping.
If for a gift, you can add more personalization like a letter inside.
If for selling, you can add a card with a compilation of different helpful information like the product size and other product details, sun protection tips, how to style the swimsuit, or even swimsuit photo poses ideas. Your customers will surely love you for these!
And to be clear, you don't have to stick to those dull brown envelopes, be as creative as you want.
You can have prints on the envelopes and even incorporate ribbons in the decoration and as a seal to make a more classy product packaging.
Roll
Yup, roll 'em.
This is only for swimsuits that are flexible (so no tops with wire supports)
Basically, you put the swimsuit inside a towel or beach bag, roll that burrito style and set it in place with a piece of ribbon.
But where do you label it?
If selling, you can use a ribbon with your brand name printed on it, stickers that can work on fabric, or attach a business card or thank you card on the ribbon.
If for a gift, you can attach a card to the ribbon (punch a hole on the card and thread in the ribbon before tying).
If you want to add more elements of surprise, you can wrap the roll in some wrapping paper.
If you don't want to use ribbons, you use a cardboard strip and tape to seal the burrito.
Tip!
Add a handle to the roll with a ribbon.
Only Ribbon: Tie the ribbon on one end of the roll, measuring around 10 inches of ribbon and leaving that to hang in the middle before tying the other end of the roll in a knot.
With Cardboard: Punch a small hole on each end of the cardboard on the side. Insert a piece of ribbon in one hole and tie a knot on the inside, do the same on the other side. Test if the knots can't go through the hole. If it can, the knot is not big enough. To fix that, simply tie the knot in the same place to make the knot bigger.
Paper Bag
We have a few creative paper bag ideas to share.
1. Give a basic paper bag a creative twist by using prints and some strings.
Imagine a paper bag with an illustration of a string bikini top, except the strings aren't a print but an actual string that is also the handle of the paper bag!
2. Give a sneak peek of what the swimsuit will look like by having a cut-out or a clear window in the shape of a swimsuit on the paper bag. That way, whatever the design or colour of the swimsuit inside will be the design or colour of the cut-out!
3. This one is for kid's swimwear. Print a paper doll template on the paper bag that the parents can later cut out and give to their kids to educate and entice them into wearing swimwear. Print different styles of swimwear, from one piece to brief-style spandex swimwear, to give kids different options in dressing up their new friend.
If they get one with a print of their swimwear, it is also technically one of the types of swimwear twinning. How fun will it be for a kid to be twinning with a toy!
Important: A thicker paper bag is required for this to work. 
Final Words
We made an effort to really think out of the box for this list, and we hope you found the perfect packaging idea for your gift-giving or selling needs.
See you in another article!